History and Homecoming of the Hokulea
The Hokulea is one of Hawaii's most prized natural treasure. It is an integral part of the state's history, also more popularly known as Hawaii's voyaging canoe.
The birth of the Hokulea could be traced to March 8, 1975 when it was first launched in Oahu. Back then, it served as the Polynesians way of going back to one of the things they did best – sailing. It marked the beginning of the now historical voyage, which they say is also Hawaii's very own voyage to sail and see the world.
It was first intended to sail around the Hawaiian Islands and be used for exploration. However, the Polynesians found joy and fulfillment in voyaging the Hokulea, that they thought it would be great for a worldwide voyage to also introduce the Hawaiian culture and Aloha way of life to the world.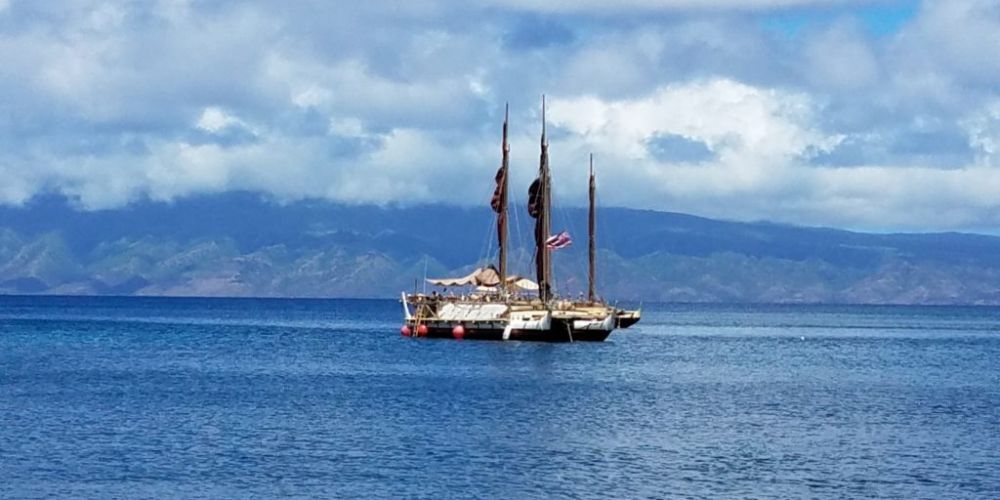 (Photo from Maui Now)
Since its construction and launch, the Hokulea has been successful in awakening the pride and passion of Polynesians in the waters. The majestic canoe also lit the fire to start the Hawaiian Cultural Renaissance. Much has happened since then, including a few mishaps, but fast forward to the summer of 2014, the Hokulea embarked on another long voyage--after nearly 38 years after her launch.
After three long years and almost 40,000 miles around the world, the Hokulea has finally come home. Its homecoming celebration has started on Oahu's Magic Island, where it was welcomed with thousands of people waiting, along with a grand canoe procession we haven't seen in so many years. It is also set to sail to the other Hawaiian islands.
Just this August, Maui also had the privilege to be graced by the Hokulea. It made a stop on the Honolua Bay where it was visited by Kamehameha Schools Maui's students, as well as other spectators. Public canoe tours, as well as informational talks were part of the celebratory program for the Hokulea.
According to Maui Now, some of the upcoming stops that the canoe will be making during the six-month voyage throughout the Hawaiian Islands include the following:
*Ports and dates are subject to change
August and September: Maui (Honolua), Oʻahu (Haleʻiwa), Kauaʻi
October: Moku O Keawe, Maui (Hāna)
November: Maui Nui – Maui (Māʻalaea/Wailea), Lānaʻi, Molokaʻi
Its construction and launch has been nothing short of historic and momentous. It was a feat that revived the art of canoe building, and also brought more color to the already rich Hawaiian culture.
Contact me today for information about the Maui Real Estate Market.
The West Maui Specialist
Robert came to Maui in 2000 after thirty years as a business owner in Illinois. He has a passion for real estate and Maui. During his 18 years of representing Buyers and Sellers, he has committed to sharing his knowledge and experience with his clients and spends quality time with them to understand their dreams and needs. Take advantage of his wealth of knowledge in the Maui Real Estate Market to find that special place for you!
I am available to talk with you anytime about your real estate investments, the current state of the Maui market, or anything else related to Maui. The Maui market has been improving and now may be a good time to review your current situation and goals to see if there are any investment opportunities for you. Please call me at

(808) 283-3067

anytime.
Copyright © 2020
IGD Technologies
All Rights Reserved.