Lahaina has a Rich History
June 2018
The earliest settlers of Maui stepped foot on its shores around 450 A.D. However, it was the prosperity of the 1800s and the foresight of King Kamehameha that put Lahaina on the map. Lahaina LeLe, meaning relentless sun, was the capital of the Hawaiian Kingdom until 1845 when the capital was moved to Honolulu. King Kamehameha even built a brick palace on the shores of Lahaina, along with other royal buildings and residences on a site called Moku`ula.
The arrival of the European explorers in the 1800's brought a great deal of change. Things like mangos were brought to the islands and thrived. You'll find some trees still scattered throughout the town. You can buy the candy-like fruit at some curbside stands.
As more ships arrived for trade, they began to take note of the humpback whales that came by the thousands to the tropical Maui waters to mate and give birth each year. The town became a hub of whaling activity; and the once calm sunny coast became full of rowdy sailors. Sailors had to share the immigration limelight with missionaries that were also attracted to the area. This brought about a battle of virtues. Eventually, with the construction of missionary schools and the introduction of the missionary printing press, the missionaries won out.
In time, the waters of marshy Lahaina were diverted by the next big industry. Sugar cane and pineapple, as well as coffee, became big enterprises. A further influx of migrant workers arrived to work these plantations, mostly from Japan, China and Portugal.
In 1873, the now-famous Banyan tree was first planted by the courthouse in Lahaina Town. Its original purpose was a celebration of the 50th anniversary of Lahaina's first Christian Mission. In 1886, it served as the site for a birthday party for King Kamehameha III. Then in 1898 the tree was the site of a ceremony marking Hawaii becoming a United States territory. The Banyan tree stands in the heart of Lahaina on 2/3 of an acre. The tree was only 8 feet tall when it was brought from India and first planted by the courthouse. At first glance many think it's a small forest, but it is, in fact, one tree that stands 50 feet tall, is nearly a quarter of a mile around and has more than 10 trunks that anchor it into the ground.
To learn more about the colorful history of this town, you can take the free self-guided walking tour called the Lahaina Historic Trail. Many of these key points of pre and post civilization are designated with an informative plaque throughout the town of Lahaina, all only a short distance from one another.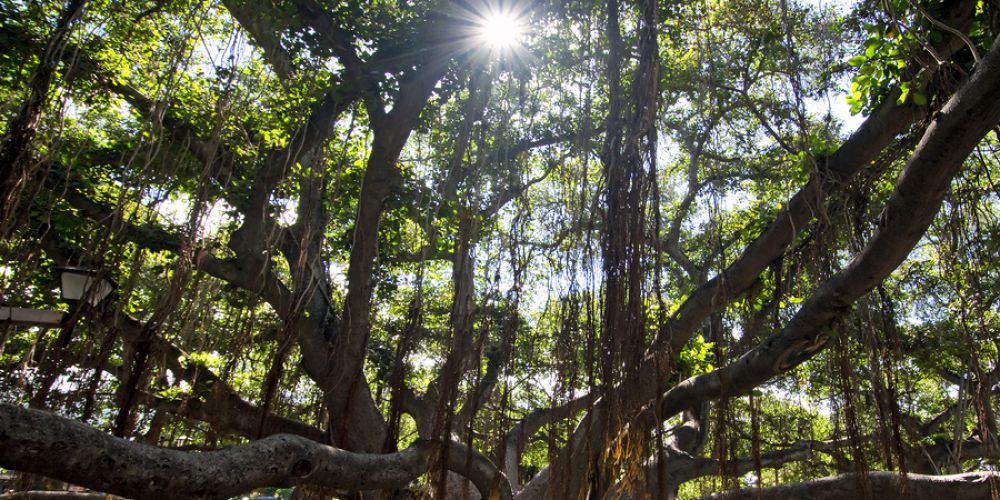 $2,200,000 | 960 Front St | 3 Beds | 2 Baths | 1,676 Liv.SF
Great oceanfront property and backyard mountain views. Walking distance to the attractions of Front Street Lahaina. World class cuisine, art galleries, harbor and nightlife. Spacious lot size where you can stay at home, barbecue on your covered lanai and watch Maui sunsets with views of Molokai, Lanai and our winter visitors the Humpback whales right from your lawn.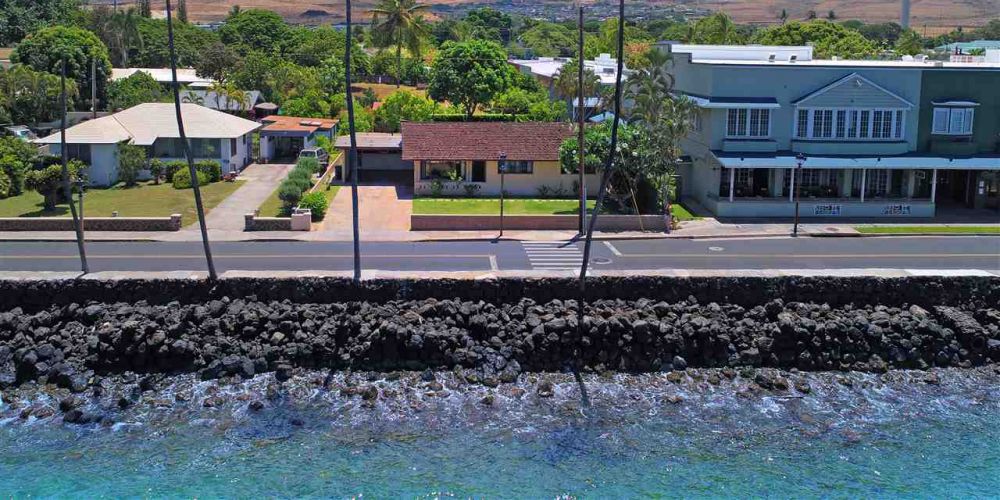 The West Maui Specialist
Robert came to Maui in 2000 after thirty years as a business owner in Illinois. He has a passion for real estate and Maui. During his 18 years of representing Buyers and Sellers, he has committed to sharing his knowledge and experience with his clients and spends quality time with them to understand their dreams and needs. Take advantage of his wealth of knowledge in the Maui Real Estate Market to find that special place for you!
I am available to talk with you anytime about your real estate investments, the current state of the Maui market, or anything else related to Maui. The Maui market has been improving and now may be a good time to review your current situation and goals to see if there are any investment opportunities for you. Please call me at

(808) 283-3067

anytime.
Copyright © 2020
IGD Technologies
All Rights Reserved.