Maui's Lahaina Front Street- Fit for a King!
Steeped in rich history, Lahaina on the western side of Maui was first called Lele the "Land of the Relentless Sun". In the late 1700's King Kamehameha The Great conquered the land and made Lahaina the capital of the Hawaiian Kingdom from 1820 to 1845. Many Kings strolled the now named, Front Street, previously known as King's Road, as only kings and queens were allowed to walk there.
King's Road is now open to the world's many travelers who seek Maui Hawaii as an exotic destination, with its pristine beauty, Award winning sandy beaches and exquisite dining options. You now can stroll where the Kings and Queens once did while enjoying the many art galleries, clothing stores and Outlet Mall, restaurants, theaters, Luaus as well as take the Lahaina History walking tour. The walking tour has over 62 historical sites to see and learn about throughout town.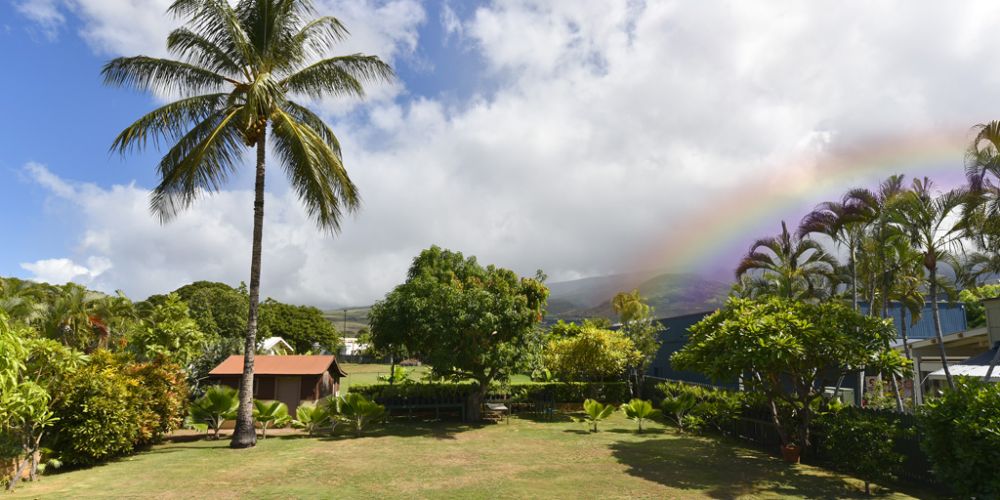 This unique property is directly adjacent to the beginning of the Front Street experience. You can literally walk a min to the left and begin the journey down the "Top Ten Greatest Streets" ranked by the American Planning Association.
With a direct oceanfront view, you can enjoy watching the breathtaking Maui sunsets, see the Humpback whales breach right from your front yard, or star gaze at night. If you'd like to take a moment of quiet serenity you can find it in your own large back yard. The back yard faces the majestic West Maui Mountains that always aim to please, with a mid-afternoon rainbow! You can enjoy entertaining under the large covered lanai. Don't feel like cooking or looking for something to do? Don't worry, remember you are steps away from World-class cuisine, art galleries, harbor, and nightlife.
960 Front Street is a smart investment property, or for a family who likes to be in the mix of one of the most desired places in America.
3-bed l 2/5 bath l 2 car garage l on .3 acres l See Virtual Tour
Call me today to set up a showing and experience the electricity and power of kings road calling to you!
Warm Regards
Robert Myers
The West Maui Specialist
Robert came to Maui in 2000 after thirty years as a business owner in Illinois. He has a passion for real estate and Maui. During his 18 years of representing Buyers and Sellers, he has committed to sharing his knowledge and experience with his clients and spends quality time with them to understand their dreams and needs. Take advantage of his wealth of knowledge in the Maui Real Estate Market to find that special place for you!
I am available to talk with you anytime about your real estate investments, the current state of the Maui market, or anything else related to Maui. The Maui market has been improving and now may be a good time to review your current situation and goals to see if there are any investment opportunities for you. Please call me at

(808) 283-3067

anytime.
Copyright © 2020
IGD Technologies
All Rights Reserved.