The Lahaina Gateway Center
Aug. 2018
Experience the latest fashions, grab a delicious and healthy bite to eat, and enjoy a variety of other services, shops and eateries at Lahaina Gateway Center, West Maui's premier open-air shopping center just blocks away from Front Street. The Lahaina Gateway Center offers a unique shopping experience with many specialty shops, gourmet grocery services, and restaurants. It is open 7 days a week from 9:30 am - 9:00 pm, and has free parking and easy access to all stores. Hotel guests can enjoy a complimentary hourly bus shuttle to the shopping center.
Lahaina Gateway Center is a 137,000-square-foot specialty shopping center in Lahaina, Maui, located on 11 acres at the intersection of the Honoapiilani Highway and Keawe Street. Shops include:
The west-side's only upscale gourmet grocery store, Foodland Farms, with excellent Maui-grown, organic, and fine-foods sections
A Women's clothing specialty shop
Massage, Nail and Hair therapy shops
A big box office supply store
Central Pacific Bank and State Farm Insurance west-side branch offices
Urgent Medical Care: Open: Mon - Sat: 8:00 a.m. 6:00 p.m. Sun: 8:00 a.m. 4:00 p.m.
Several locally-owned eateries providing great gathering spots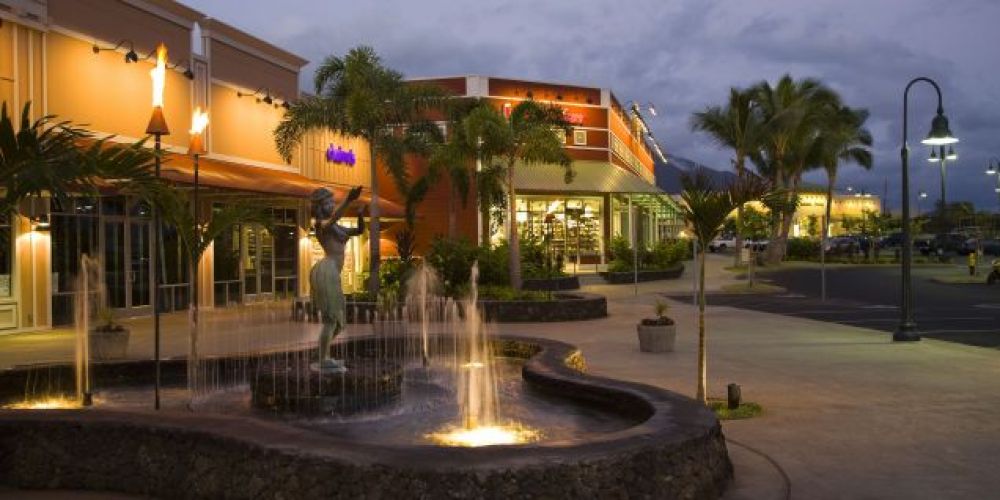 The mall was completed in 2008. It has easy access from the highway and is conveniently situated in between Old Lahaina Town and the Ka'anapali and Kapalua Resorts.
The Lahaina Gate way center hosts various events throughout the year, including their Pineapples and Pumpkins Halloween Festival in October.
Although modern in scope, the architecture is historically quaint and designed in the image of traditional Hawaiian towns. For more information about the shops: [click here for more...]
The West Maui Specialist
Robert came to Maui in 2000 after thirty years as a business owner in Illinois. He has a passion for real estate and Maui. During his 18 years of representing Buyers and Sellers, he has committed to sharing his knowledge and experience with his clients and spends quality time with them to understand their dreams and needs. Take advantage of his wealth of knowledge in the Maui Real Estate Market to find that special place for you!
I am available to talk with you anytime about your real estate investments, the current state of the Maui market, or anything else related to Maui. The Maui market has been improving and now may be a good time to review your current situation and goals to see if there are any investment opportunities for you. Please call me at

(808) 283-3067

anytime.
Copyright © 2020
IGD Technologies
All Rights Reserved.